Silvia Rossi Centrum Wiskunde & Informatica (CWI); Amsterdam, NL  Website
Workshop Chair

Silvia Rossi is a PostDoc (ERCIM fellow) of the Distributed and Interactive Systems (DIS) group at Centrum Wiskunde & Informatica (CWI) in the Netherlands. She received her BSc and MSc degrees, both in Electronic and Telecommunication Engineering from the University of Bologna - Cesena (Italy) in 2013 and 2016, and her Ph.D from UCL, London (UK) in 2022. Her PhD topic was "Understanding user interactivity for the next-generation immersive communication: design, optimisation, and behavioural analysis". She is also an active member of the multimedia community being part of the Special Interest Group of Multimedia (SIGMM) Records team. Truly passionate about multimedia and technology, her research interests are at the crossroad between multimedia processing, data processing and analysis, machine learning, and communication systems.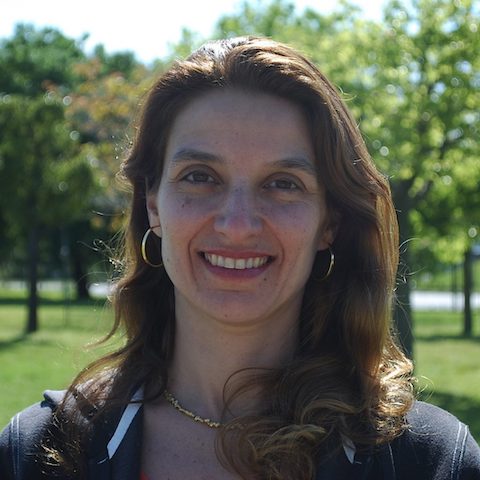 Débora Christina Muchaluat-Saade Universidade Federal Fluminense (UFF); Niterói, BR  Website
Technical Program Chair

Débora Christina Muchaluat-Saade holds a Computer Engineer bachelor's degree (1992), MsC in Computer Science (1996) and PhD in Computer Science (2003) from Pontifícia Universidade Católica do Rio de Janeiro (PUC-Rio). She is a full Professor at the Department of Computer Science of Fluminense Federal University (UFF). She was the vice-Dean of the Graduate Program in Computing at UFF from 2017 to 2021 and was the Dean of the Undergraduate Program in Computer Systems Technology from 2014 to 2019. She was the coordinator of the Special Committee on Computing Applied to Healthcare (CE-CAS) of the Brazilian Computer Society (SBC) from 2017 to 2019. She was the founder of the MídiaCom Research Lab (www.midiacom.uff.br) in 2003 and since then she is one of the lab deans. She is a member of the technical committee of the Brazilian Digital TV Forum. Her research interests are multimedia, mulsemedia, computer networks, wireless networks, smart grids, IoT, interactive digital TV and digital healthcare. She has contributed to the development of NCL (Nested Context Language) and Ginga-NCL, used in the Brazilian Digital TV Standard (ABNT NBR 15606-2) and IPTV services (ITU-T H.761).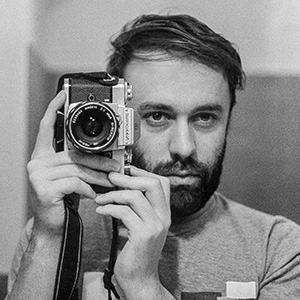 Thomas Röggla Centrum Wiskunde & Informatica (CWI); Amsterdam, NL
Web Chair

Thomas Röggla is a senior scientific software engineer in the Distributed & Interactive Systems (DIS) group at Centrum Wiskunde & Informatica (CWI) in Amsterdam, The Netherlands. He received a Bachelor's degree in Software Engineering (cum laude) and a Master's degree in Internet & Web Technologies from the Vrije Universiteit Amsterdam (VU). He has had permanent appointment with CWI since 2018 and worked as a software developer in various European and national research projects, as well projects with international industry partners. The topics of these projects covered wide areas including, among others, Physiological & Affective Computing, Immersive Multimedia Systems and Media Production.
---
Steering Committee
Jean Botev - University of Luxembourg
Herman Engelbrecht - Stellenbosch University
Shun-Yun Hu - Imonology Inc.
Wei Tsang Ooi - National University of Singapore
Niall Murray - Technical University of the Shannon
Technical Program Committee
Roberto Azevedo - Disney Research
Alexandra Covaci - University of Kent
Federica Battisti - Università degli Studi di Padova
Jean Botev - University of Luxembourg
Pablo Cesar - CWI
Sam van Damme - Ghent University
Herman Engelbrecht - Stellenbosch University
Mylene Farias - UNB
George Ghinea - Brunel University
Alan Guedes - UCL
Jesus Gutierrez - Universidad Politécnica de Madrid
Lisa Izzouzi - UCL
Marina Josué - Fluminense Federal University
Conor Keighrey - Technical University of the Shannon
Tanja Kojic - TU Berlin
Yao Liu - Rutgers University
Mario Montagud - i2CAT Foundation
Niall Murray - Technical University of the Shannon
Wei Tsang Ooi - National University of Singapore
Marta Orduna - Nokia
Pablo Perez - Nokia Bell Labs
Celso Alberto Saibel Santos - UFES
Joel dos Santos - CEFET
Irene Viola - CWI
Sara Vlahovic - University of Zagreb